Fun History Fact Of Our Hinesville Theaters
Liberty 7 (Left) opened in 2001, originally, with seven screens and 1,200 seats.
It later was remodeled and had two other screens/auditoriums installed, now called Liberty 9.
On July 7, 2001, Savannah Evening Post article about the opening of the Liberty 7 Cinemas said that Barron Godbee had encouraged the Georgia Theatre Company to build the new multiplex after his company, Pal Amusements, had closed its twin-screen Brice Cinema, which had then been Hinesville's only movie theater for over a decade, the previous year.
Pal Theatre Then (Right): Earlier, Pal Amusements had operated two other theaters in Hinesville: the Pal Theatre, built on Main Street in 1940, and a drive-in built in the 1950's. Photo: looking toward SW, Pal Theatre on north side of Main Street, 1 lot east of M.L. King Jr. Drive (theatre now demolished).

Pal Theater Now (Left): Located on the north side of Main Street on the second lot east of Martin Luther King Jr. Drive. Both theaters were owned by a Mr. Brice of Vidalia, GA, who also owned a number of Pal Theatres throughout the Southeast. Mr. Brice also owned a bank in Vidalia, GA. Apparently, the Hinesville Pal Theatre was closed during most of the year, but opened during the summer months when the National Guard units would come to Fort Stewart for their annual training.

The Brice Cinema had opened adjacent to the drive-in in the 1970's. The Brice Cinema City 2 was open as early as 1980. It was a twin indoor cinema built at the back of the Brice Drive-In by Pal Amusements. The drive-in and the cinema shared the projection booth and the concession stand. The cinema lasted into the early-2000's outlasting the drive-in which closed in the 1980's. There was a Lowe's Home improvement Store built on the site of the former drive-in and cinema.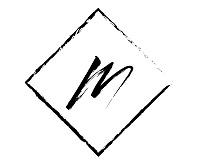 Author:
Edward Milan
Phone:
912-610-1158
Dated:
September 9th 2016
Views:
2,671
About Edward: ...