Local Business Spotlight By Milan Aire Group Very Important Peculiar People Cleaning Services
Clean House, Happy Life! Is definitely the impression I received after I sat down and spoke to the owner of Very Important Peculiar People Cleaning Services, Joyce Bhimull. With an open heart she shared with me her vision and her goals for her future.
I am able to reach out to people in a different way. It allows you to be more spiritually connected. I help people realize that not only can I clean their house, I allow them to feel free and clean themselves.
Home experience. Having been raised up as a child, I was taught the importance of being clean, what it does, and how it makes you feel.
Clients experience, word of mouth, and I am also listed on www.care.com.
I plan on growing my business in to a temp service. I want to provide jobs and training.
Peculiar and Genuine people. I feel I myself am peculiar and God allows me to also serve peculiar people. I don't chase money, so, I allow God to bless people that can benefit from my services and allow me to serve my humble purpose.
When I asked Joyce to just leave me with something she wanted people to know, she stated, "I work independently. I am always able to leave a personal touch because of that. I do not have hired help. I am able to provide excellent service and guarantee it!"
I must say, this interview was one of a kind. I can feel her vision and I look forward to what the future brings her. She is a very down to earth individual you should be happy to have cleaning your home.

Contact Us
The Milan AIRE Group is a New Construction Sales Team in the Hinesville/Ft. Stewart area. Our team believes that real estate involves much more than buying and selling homes. Our principles include a commitment to providing professional services that exceeds way beyond the close of the sale. The Milan AIRE Group, for over 10 years, has been a staple in the local community volunteering and hosting multiple community service events each month and throughout the year.
We want to hear about the business you own!! Let us help the community recognize you and your business. By simply allowing us to interview you, we will write a blog and give you the spotlight!
Contact us to Spotlight:
Business Owners
Nominate an Employee of the Month
Recognize Great Bosses
Acknowledge Stand-up Companies
www.milanaire.com
www.FB.com/MilanAireGroup
Milan AIRE Group
TH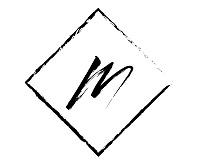 Author:
Edward Milan
Phone:
912-610-1158
Dated:
November 8th 2016
Views:
1,221
About Edward: ...